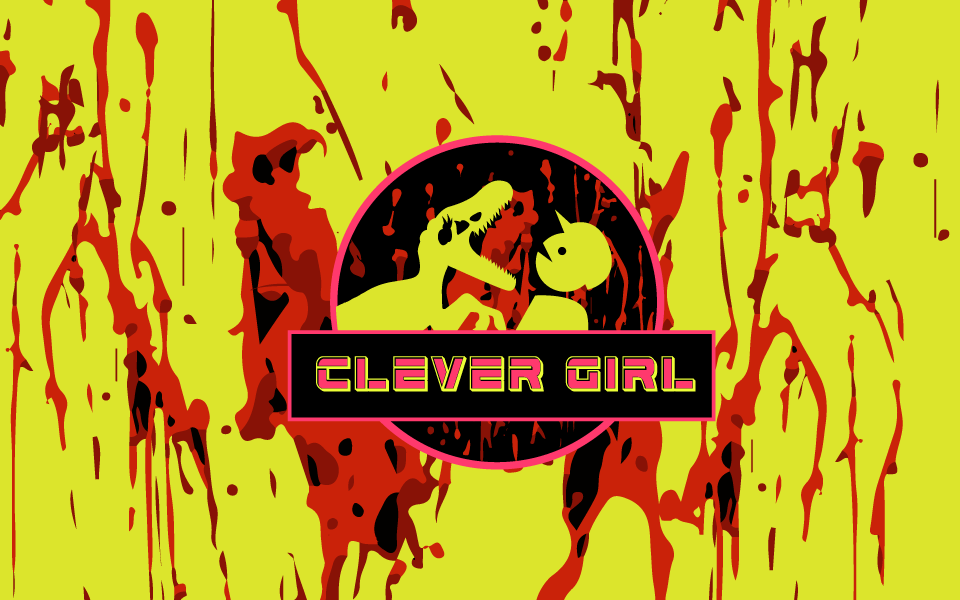 Clever Girl
A downloadable game for Windows
Welcome... to Cretaceous Park!

Well... it's in construction. But it will have exciting exhibits, including... You!
You are a velociraptor held captive by constructions workers. But of course, you are a Clever Girl™. It would be a shame if some of that wit caused you to ...
VIOLENTLY BREAK OUT OF YOUR CAGE!
TEAR YOUR CAPTORS TO SHREDS WITH LARGE GNARLED CLAWS!
AND FEAST ON THEIR FLESH WITH YOUR SHARP TEETH!
Yes, that would be quite an unfortunate disaster...
So play Clever Girl in VR, and make that disaster a reality!
Controls:
Alternate Triggers -> run
Squeeze Grips -> brake (both for reverse)
Trackpad -> Jump
(optional)
Swing arms -> Attack
Caution: May cause nausea. Recommend sitting while playing VR
Credits:
Luke Mayo - Lead Programmer
David Anderson - Programmer
Nick Baltis - Programmer
Les Garcia - Lead Artist
Zoe Garner - Artist
Kelsey Belle - Artist
Install instructions
Must have SteamVR installed.